Extreme Veteran




Posts: 338

Ever had one of those days when everything sees to go wrong? In my life, I have found not only do life's cruve balls come constantly in every direction, but they come when I most need to STOP and REMEMBER ' the God of our salvation. V 19 Blessed be the Lord Who daily loads us with benefits, the God our our salvation..If God promises to "daily" load us with benefits, we owe it to ourselves to BEGIN EACH day with the PROPER focus and recognition. We have a NEW day because of God. We have the breath we breathe because of God. We have ANOTHER change to THANK God for life now, and life everlasting. Have you done that today?
Father God, gude me today and ALWAYS to DO ALL things that will bring GLORY AND HONOR TO You AMEN
for it is WITH God ALL things ARE POSSIBLE. Matthew 19:26
Prayers still for my Sister Kay Blandford, still NOTHING on her baby white 10 yr old 5 lbs miniature poodle. March 1st friday 6:45 AM. Yellow Lot D RV 32 Will Rogers Coliseum, Fort Worth , Texas during Patriot ROMO went missing. Kay searched immediately, EVERYONE there KNEW ...word was put out immediately, security guards, stall office...I went up and we searched all day Saturday,Kay did not leave area until Sunday...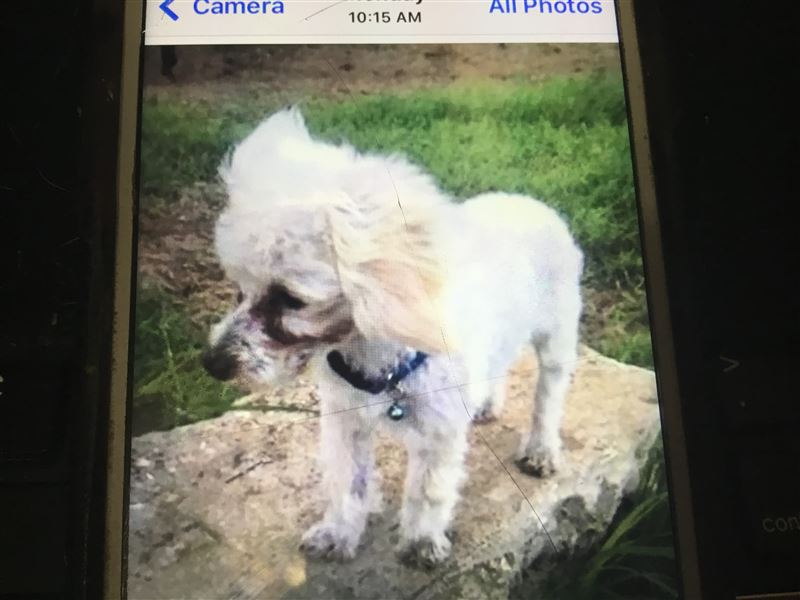 left flyers at vets, shelters ,have posted on pet amber alert, paw boots, newspaper ads, tv reports, ALL vets in Fort Worth, shelters, etc facebook, EVERYWHERE possible posted. If any of you in the 225 area code. Know someone there please msg me...we put out info in Louisiana at vets...Romo has congestive heart, NEEDS meds..every 12 hrs...Just still like to know if he is alive or what has happened..PLEASE




Extreme Veteran




Posts: 445

Since he is so small, was there any small openings or holes or anything he could have fallen into or crawled into? My heart aches for Kay and Romo. But was just thinking in an RV space there could be small openings. Prayers he is found safe.




Extreme Veteran




Posts: 338

Yellow D Lot is ALL cement...we looked EVERYWHERE, went through trailers that were unlocked...walked 500 yards off the lot...7 of us were looking. Someone picked him up and drove off that morning...had to have. Kay was there all weekend searching, she had to leave for the American semi finals run at cowtown..but was back and stayed same RV 32... He went missing 6:45 AM Friday morning, kay let him out, was going to go feed horses, she stepped back in trailer got her jacket, and keys , stepped back out,he was gone. It was wet and cold, he doesn't run off always stays with Kay.... NO one came forward... and NO Romo...